Himalayan Salt Lamp Bowl with Natural Crystal Chunks, Dimmer Cord and Classic Wood Base Premium Quality Authentic from Pakistan
Product Detail
Product Tags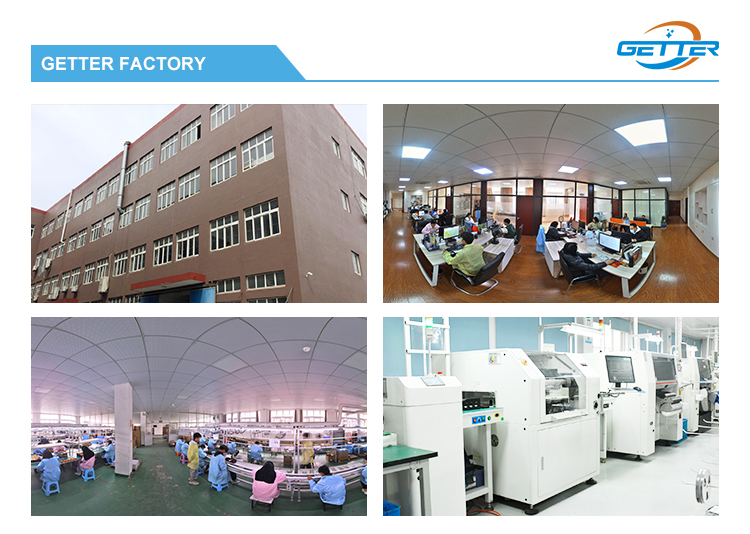 Are you panic or despair for your authentic salt lamp?
Our salt lamp fire bowl is 100% authentic, made of chunks of pink Himalayan rock salt. True Himalayan salt comes from the Khewra Salt Mine in Pakistan. Handmade Himalayan Salt Lamp firebowl is professionally hand-carved in Pakistan, Himalayan rock salt has a carved-out center in which to place a dimmable cord with E12 25 watts Incandescent light bulb.
When fire bowl salt lamp lit, gives off what might be called a primordial glow, one part sunset, one part molten lava, creating a light source that has captivated all who see it.
SALT LAMP FIRE BOWL SPECS & BOX DETAILS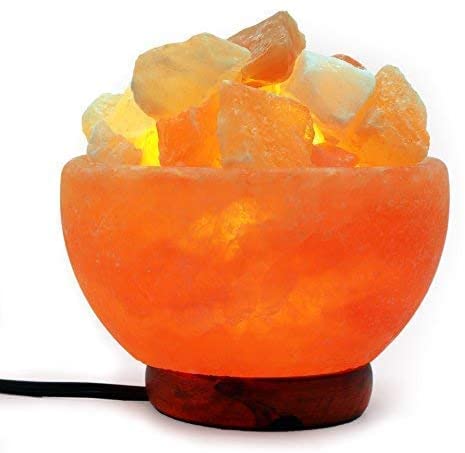 Package Content
What is in Box?
1X Himalayan Salt Lamp Fire Bowl
1X Metal Bulb Guard Lamp Cage (pre-installed)
1X Wooden Base (pre-installed)
1X 6 Feet Cord
1X Inline Dimmer Switch
1X E12 Holder
Product Manual
How it works
Bowl salt lamp comes with E12 socket incandescent light bulb, Dimmer switch and 6-feet electric cord and polished wooden base.
You can also read product manual with detail how to operate and maintain product.
Plug in & Go
After plugged-in if lamp does't turn on then rotate the dimmer switch to turn on salt lamp. Dimmable switch helps to control brightness to get perfect amber glow.
This salt lamp comes with 2 to 3 inched salt rock chunks and 25 watts bulb.
To protect the bulb metal bulb guard is pre-installed.
In box you will get Himalayan salt chunks of about 2 to 3 inches in size. You will arrange all these chunks around the metal bulb guard and enjoy your dream life.
MADE IN PAKISTAN, AUTHENTIC SALT LAMP FROM KHEWRA SALT MINE IN PAKISTAN
SALT LAMP FIRE BOWL IMPORT FROM PAKISTAN

Real Himalayan salt originates from the Himalayan mountains of Pakistan's Punjab region which, when mined, are either hand-carved to be made into lamps.

The pink and orange hues are a beautiful natural sun going down amber glow. A true salt lamp is prone to some 'sweating' when exposed to moisture, as salt is naturally hygroscopic (attracting moisture).

Their pink glow can help ease someone to deep relaxation and transition into a more mindful space. Its natural composition, moreover, is also believed to do wonders for the body.

GREAT HANDMADE CRAFT SALT LAMP WORK

The Pakistani artisans that create these beautiful salt lamp take great pride in their craft and meticulously chisel each lamp by hand to highlight the natural beauty of the salt crystal.

Our artisans have perfected their skills over generations as it was passed on from one to the next resulting if the high quality craftsmanship of our salt lamps.

A handmade item can never be exactly replicated, each new make is always different from the previous.

SALT LAMP FIREBOWL WITH CHUNKS METAL BULB GUARD LAMP CAGE

Authentic and natural Himalayan salt lamps should be emitting a warm and soft glow. Himalayan salt lamp is an organic and attractive decor to your home. The Himalayan crystal rock lamps with its beautiful amber brings divine harmony to bedroom decorations, Home decor, home Hallway, stylish decoration lamps best for bedrooms. The salt desk lamp also serve you in commercial office & computer tables, bedroom decor, drawing room, living room anywhere else you want to create a relaxing atmosphere.

MOST BEAUTIFUL NIGHT LIGHT AMBER GLOW

The Himalayan salt lamp also contains trace minerals which gives these lamps their hue that range from light pink to a dark orange. Their pink glow can help ease someone to deep relaxation and transition into a more mindful space. this salt lamp gives off an amber glow that can instantly turn your home into your very own spa haven. Just tap the lamp to adjust the brightness that will fit your mood. The salt lamps range from a light pink to a light orange hue–good indicators to its authenticity.
---
---